Support your Immune System
Colleen Sinclair CHN, PBT, MA
---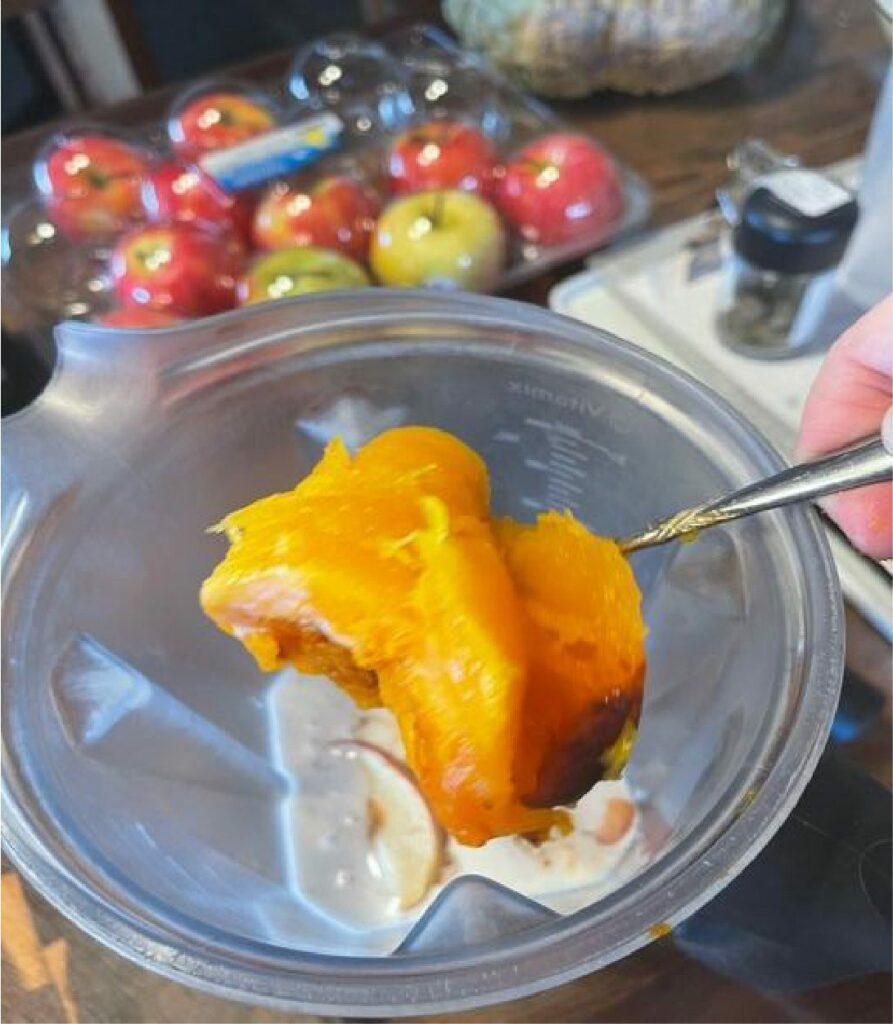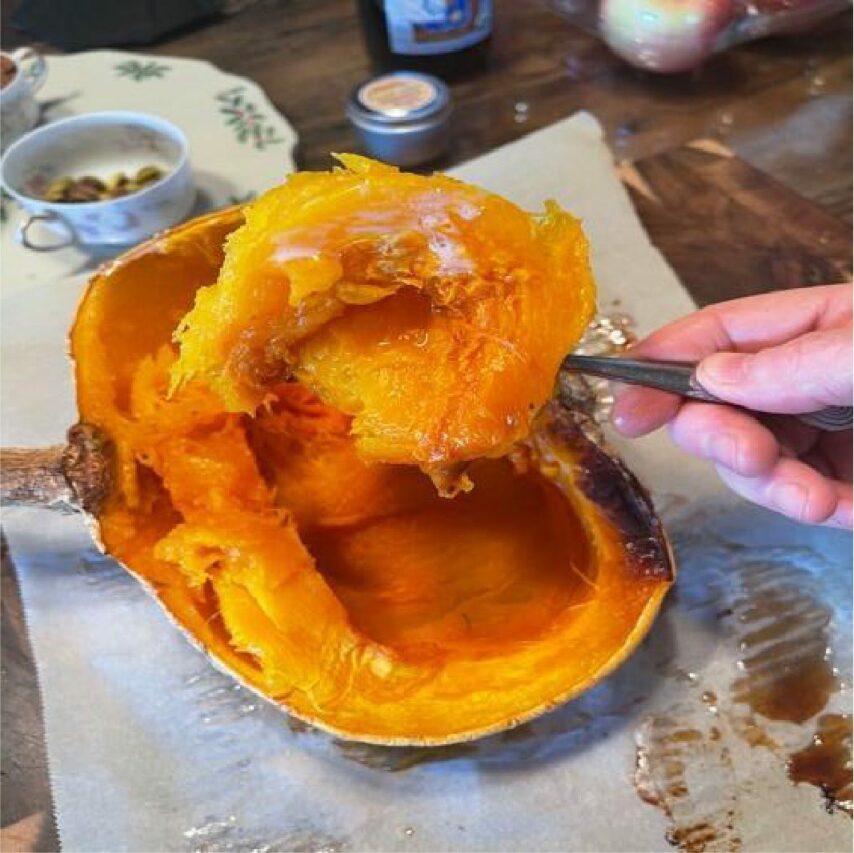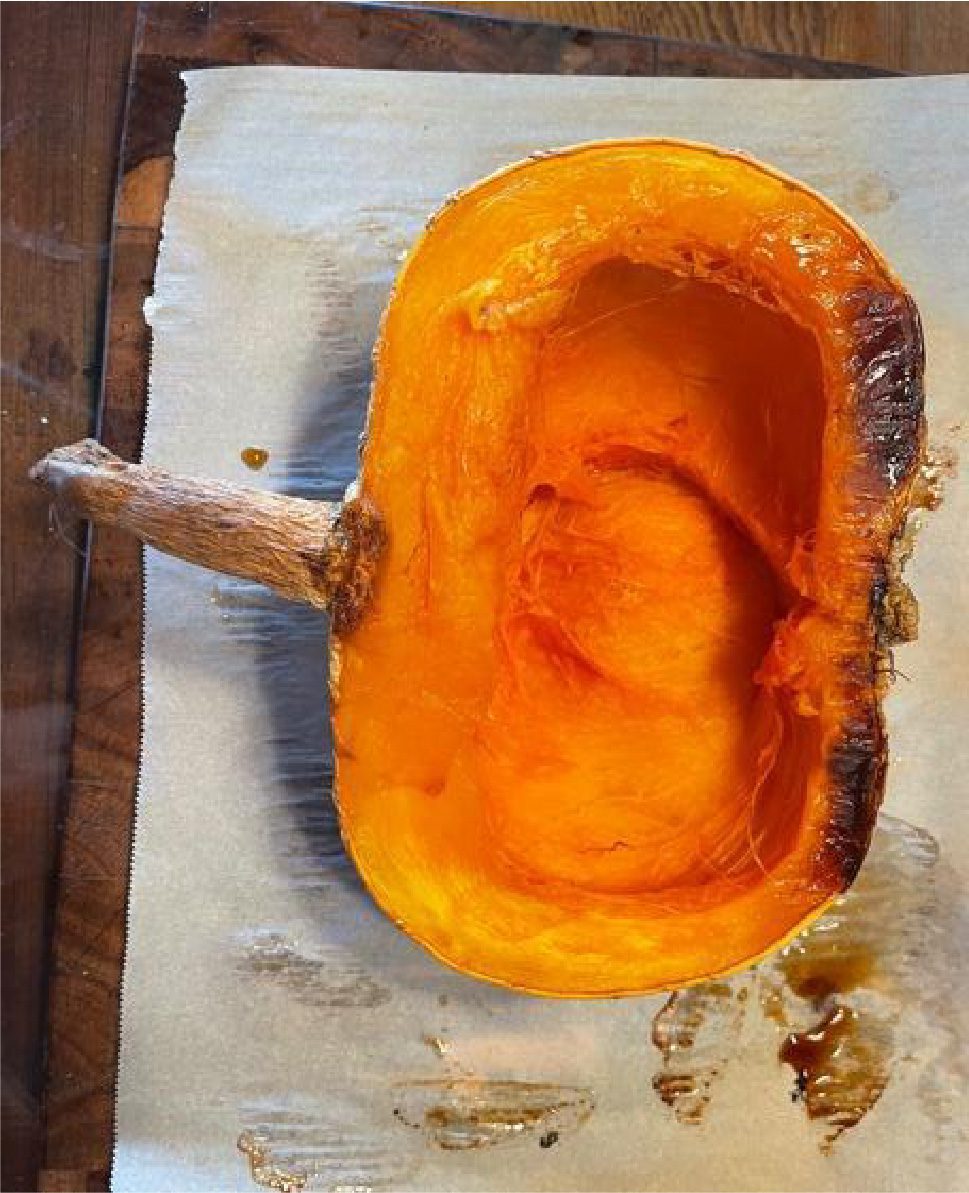 You can use Butternut Squash or really any other similarly texted squash for this recipe. This photo is of a beautiful squash I found at my local Farmers Market Here in Gilbert.
Ingredients:
One Whole Medium-sized Butternut Squash or Half of the squash pictured above
1 can coconut milk
1/2 can of coconut cream
1 apple
1 tbsp Avocado oil
Salt
Chipotle seasoning or another spice of your choice
---
Preheat oven to 400 degrees F
Cut squash in half. Scoop the seeds out. Place the squash cut side down on a parchment-lined baking sheet.
Bake at 400 in a preheated oven for 20 minutes.
Slice apple while it bakes.
At 20 minutes open the oven and add sliced apple to the baking sheet and put it all bake into the oven again to bake more.
Bake an additional 25 minutes or until the squash is done.
Once it's done take it out of the oven and let the squash cool enough so that you can handle it. When it's cool you can scrape out the flesh from the skin.
Put your coconut milk and coconut cream in a high-speed blender.
Add your apple, salt, spices, and squash flesh.
Blend on high for a few minutes. Be sure it is blended well and very smooth.
If you have a Vitamix or another powerful blend, you can blend on high for 5-6 minutes until it's warm.
Pour soup into bowls to enjoy.
I added pine nuts on top.
This soup was so creamy, and it was really similar to a cheese sauce color and texture.
I added broccoli to it, and it was heavenly <3
Enjoy
Please contact me if you have any questions.
Colleen Sinclair – CHN, PBT, MA